6 Things You Need for A Better Sleep and Good Health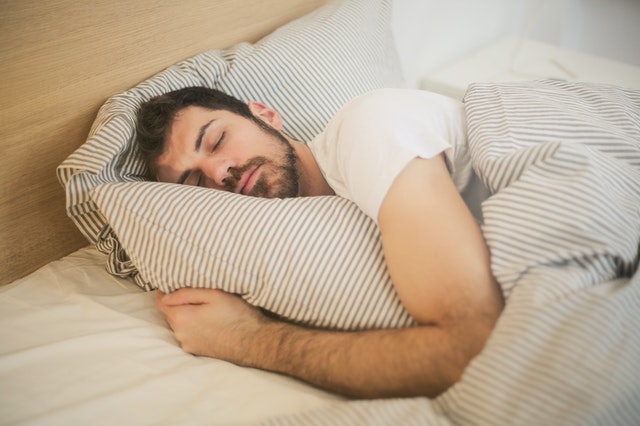 Sleep plays a key role in every person's life. Without proper sleep, your overall health and well-being will suffer. Always keep in mind that it is just as important as eating the right kinds of food and exercising. Unfortunately, many factors can interrupt a good night's sleep. 
And if you are sleeping less, you will have a greater risk of stroke and heart disease, which may lower your chances to connect socially, and the list goes on. So, if you are having a hard time sleeping every night, you may want to take into account these things you need for better sleep.
Comfortable Pillow and Mattress
The most important thing that can come in handy in giving you a peaceful sleep is a comfortable pillow and mattress. No matter what sleep cheat you do, if you have an uncomfortable pillow and mattress, then most likely you will always have a rough night.
Hence, invest in a comfortable pillow and mattress that can suit your needs. Make sure to visit a brick-and-mortar furniture store, so you can thoroughly test them out. When shopping for a mattress, there are a few things you have to consider, like support and breathability. As for the pillow, know which type of sleeper you are first. If you are a stomach sleeper, then go for a flat type of pillow.
Invest in Sleepwear
Many people dismiss the importance of investing in soft and comfortable sleepwear. So, if you are a man and you want to have a better sleep every night, get a set of sleepwear. Shop for men's loungewear pants as well as boxer shorts that come in different colours and patterns.
Go for the Right Lighting
Replace standard lights with dimmable, warmer lights if you always have a difficult time sleeping every night. Worry not as you do not need to hire a professional to do it for you, as you can swap your old light bulbs yourself. However, you need to be careful, still, to avoid any accidents that can take place.
Use a Diffuser
Fortunately, some machines can help you fall asleep faster. One of these is a diffuser. Studies have shown that lavender scent is great for helping people to go to sleep. Therefore, use a lavender essential oil using a diffuser. They come in different price points, so rest assured, you can have one that is within your budget.
Bring the Outside In
Indoor plants not only help in boosting the aesthetic value of your home, but in providing benefits as well. So, try adding your favourite plants or flowers to your bedroom if you want to sleep better at night. Furthermore, indoor plants can help lower stress levels, and fights cold-flu symptoms.
Choose Neutral Colours
Certain colours can affect one's mood. For sure, bright colours can't help you sleep at night, so choose neutral colours instead that can create a relaxing mood.
Apart from this list, you may want to include a white noise device for better sleep.